Monitor competitors' pricing strategy and positioning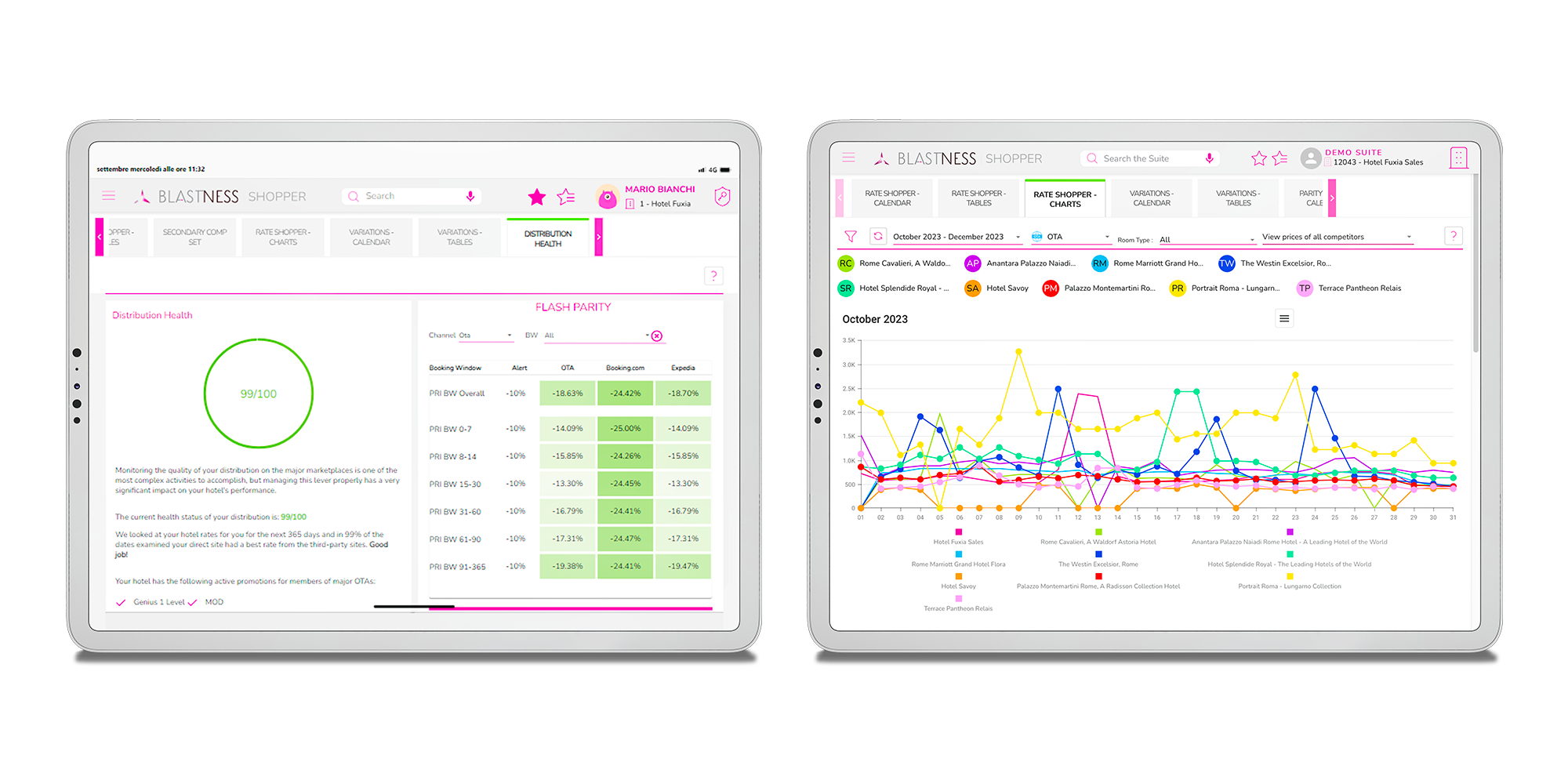 Knowing and monitoring your competitors' rates allows you to check your positioning in the marketplace and to monitor the parity on the different sales channels.
The Rate Shopper allows you to
Monitor the difference between your rates and the average sales rates for the month or compared to individual competitors on each day of the year, by room type and rate plan
Track sales rate variations over the last 30 days, with details of opening and closing dates in the selected timeframe
Monitor the sales rates for individual room types (e.g. sea view room / junior suite) and check the information about the rates in question (room, channel, date and time of reading, type of treatment)
Check the information regarding the detected rate (room, channel, date and time of reading, type of accommodation)

Monitor in real time the online rate updates

Change your rates directly in the Rate Shopper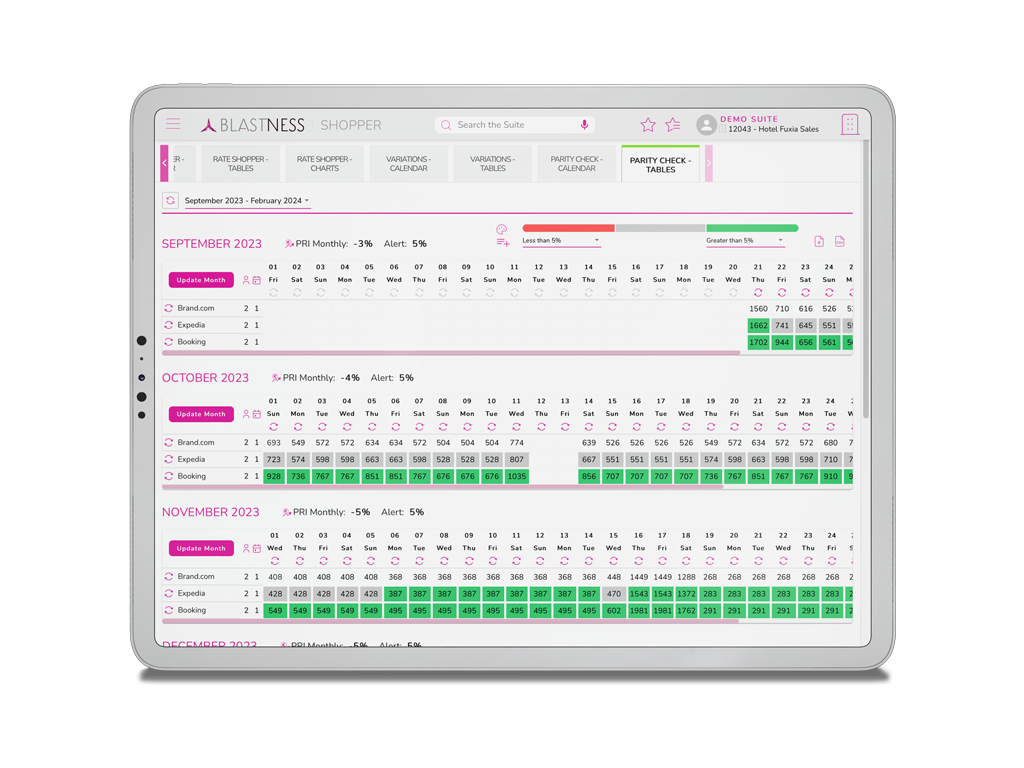 Parity Check
The Parity Check is an innovative function designed to prevent pricing disparities that may give intermediaries an advantage on price comparison platforms like Google Hotel Ads. It allows you to monitor day by day your official website's rates compared to the main OTAs.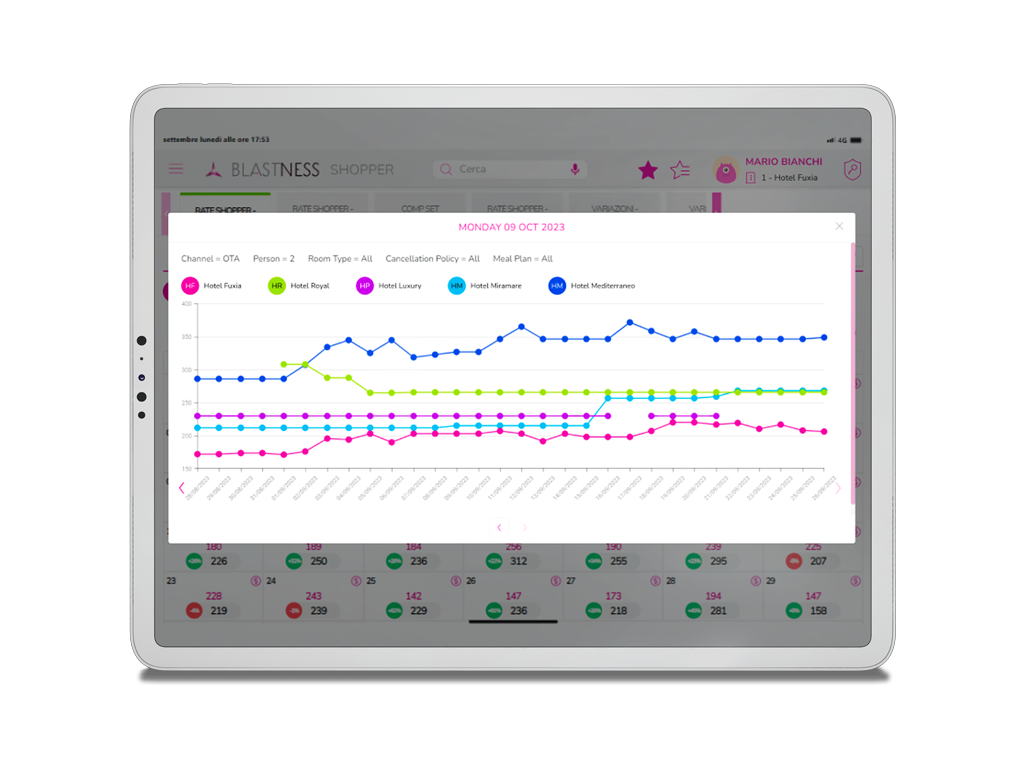 Rate Evolution
The Rate Evolution enables you to check the rate changes for both your hotel and competitors, by single date of stay and in the range of 1 to 90 days.