Monitor the overall performance of your hotel and work on marketing and revenue management strategies via an interactive dashboard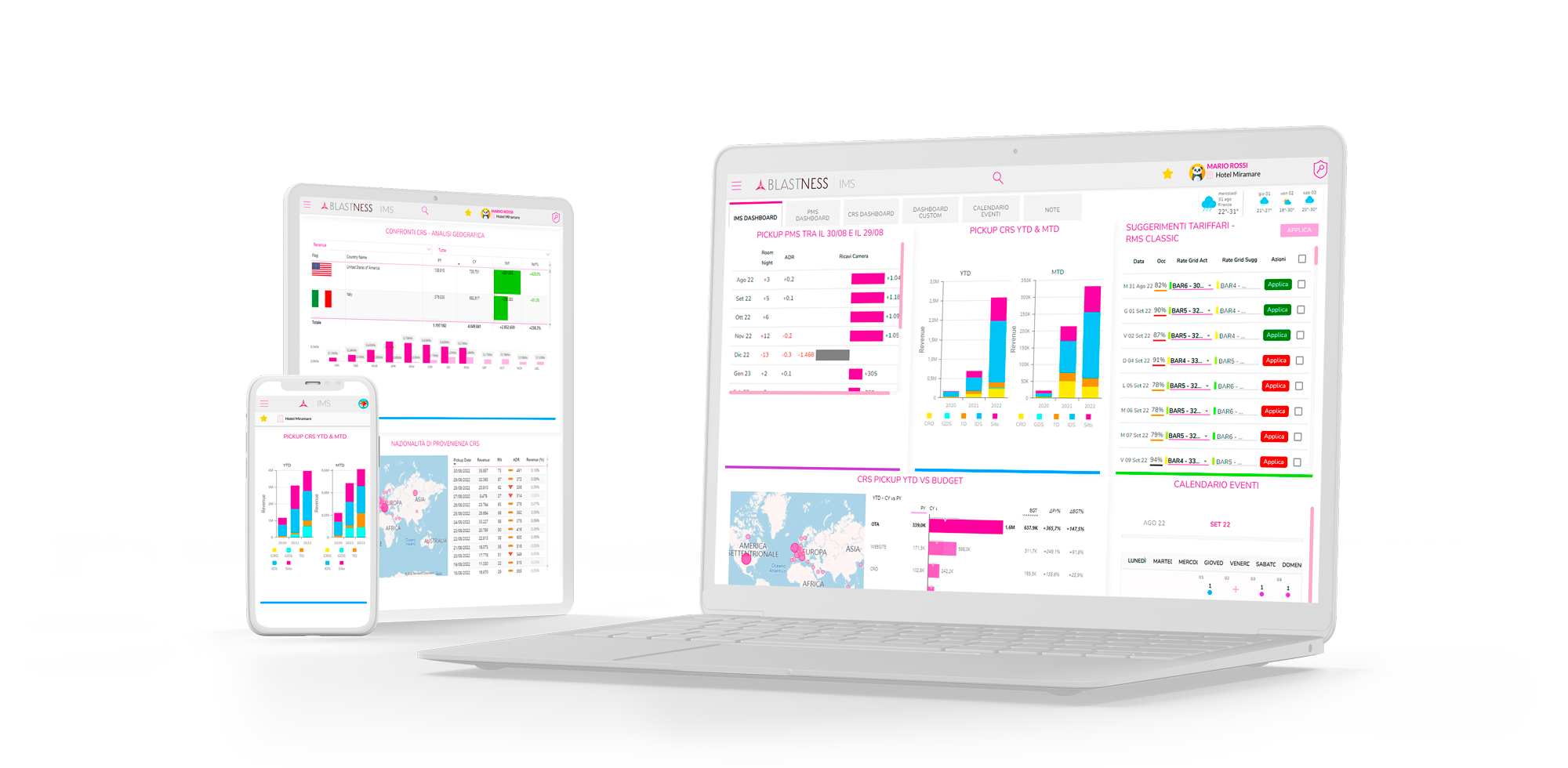 Benefit from all your digital data, analysed as an overall picture, in order to get a better understanding of the performance trend and be able to act in real time.

The IMS was created out of the need to integrate and process all the information contained in your hotel's management and distribution systems.

Thanks to the management of data from internal hotel sources - such as PMS, booking engine, channel manager and CRO - and external sources - such as competitor analysis and demand trends - the system makes it possible to optimize business processes.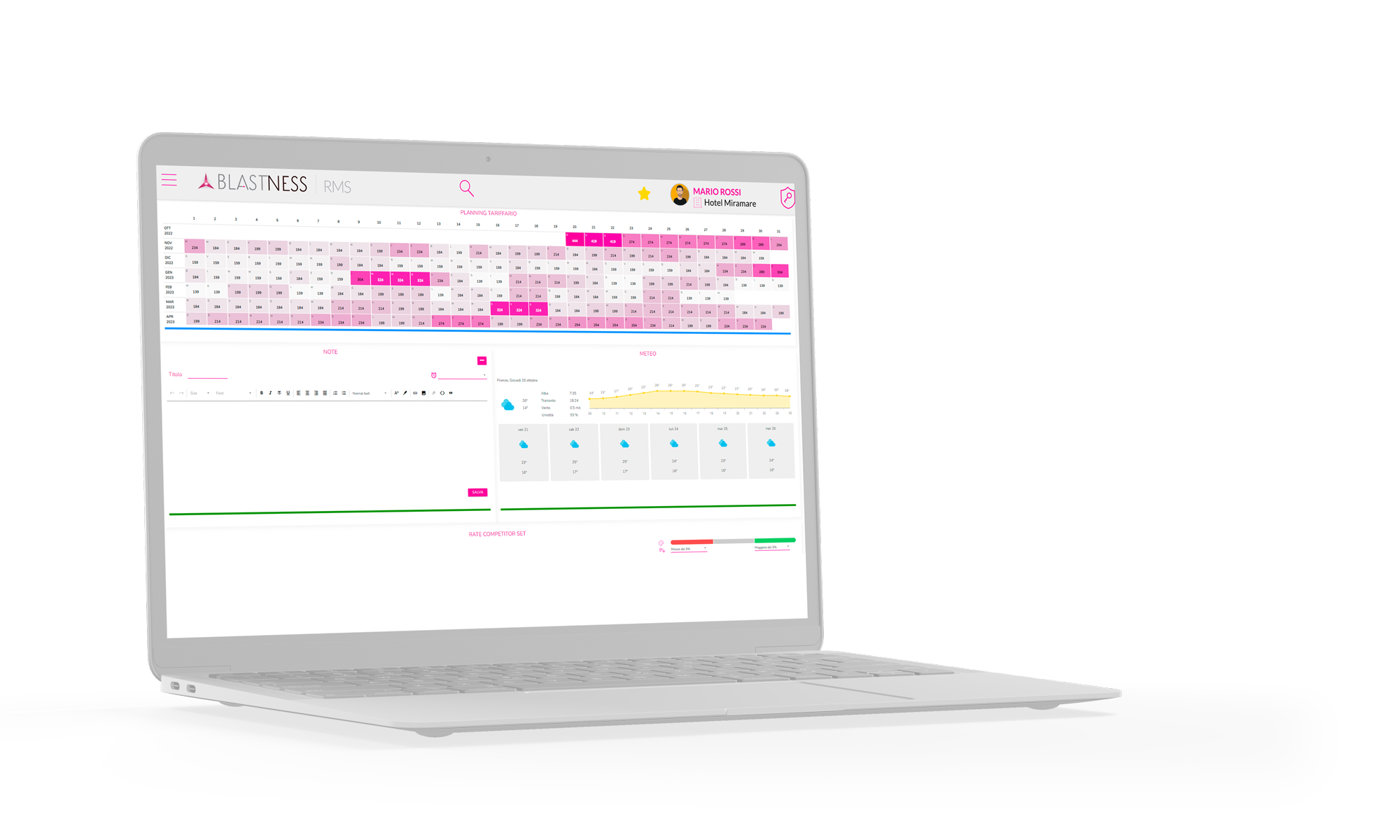 Control tower
Simple and intuitive representation to keep track of your facility's performance with pick-up, sales and market data. Completing the dashboard, proposed rate changes, list of local events affecting demand.
Cockpit
It is the tool from which the strategies and levers of Revenue Management and Digital Marketing can be managed. It allows you to control availability and restrictions, change prices and manage advertising campaigns.

Thanks to the Combo section you have the ability to monitor production from PMS on a daily basis, change rate grids and modify rates, availability and open/close by individual room type.
Via the Mobile APP version, key information and actions can be accessed anywhere