Quality data, reports and insights to monitor and improve your performance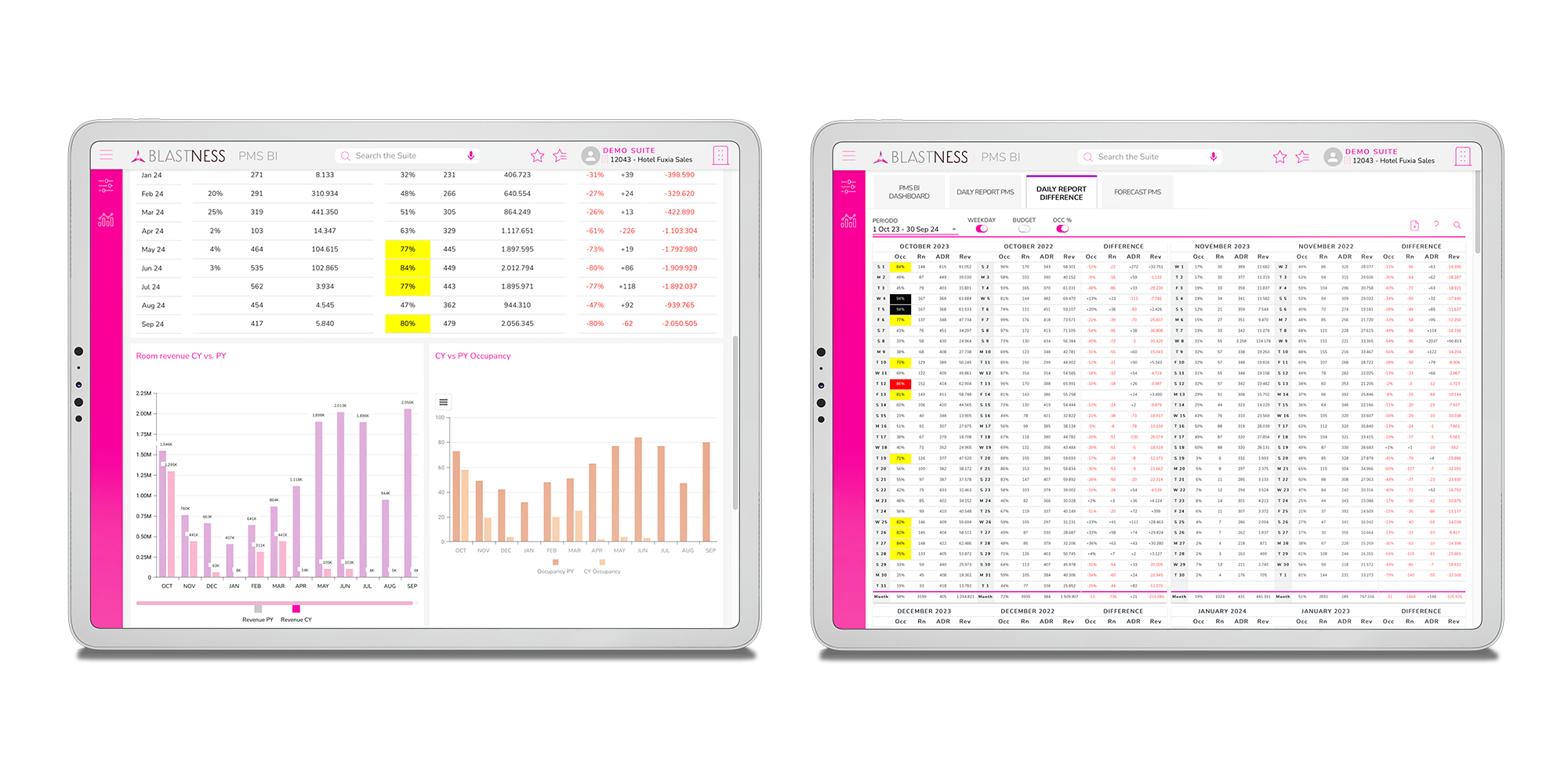 PMS Business Intelligence provides a variety of reports that analyse your hotels's overall performance, using data from the hotel management system.

The reports allow you to analyse revenues, room nights and average revenue by date of stay, customise segmentation according to your needs, and compare with previous years' final balance or same date results (report analysis date).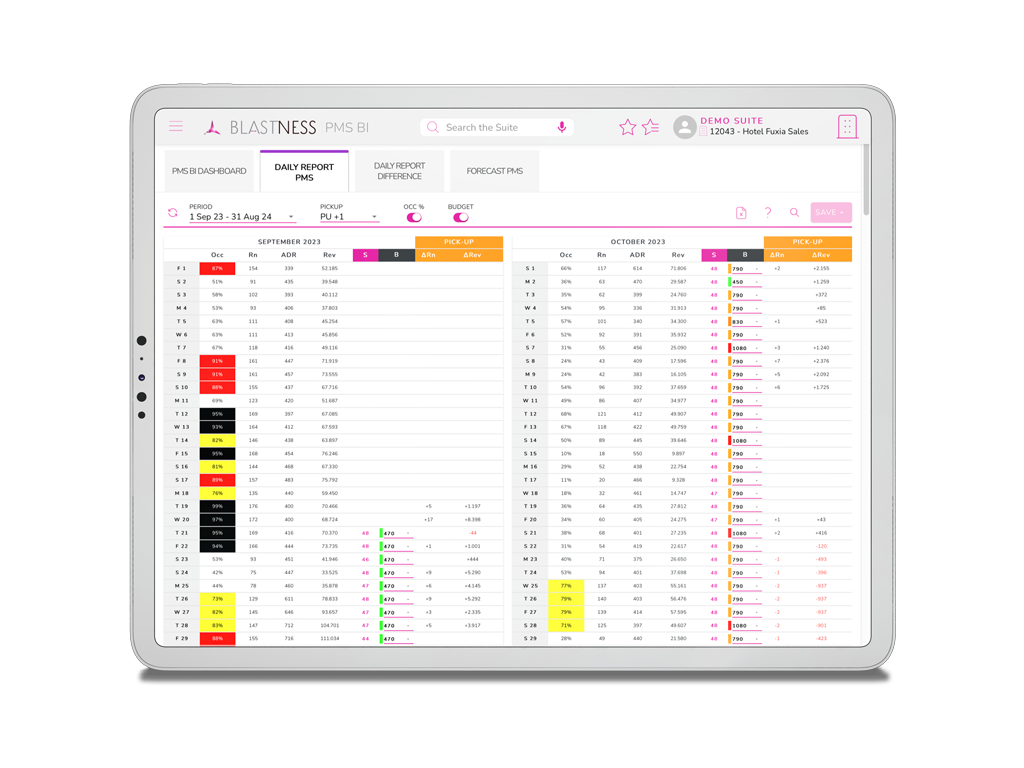 Check the daily trend
The PMS Daily Report shows the daily trend of your bookings by analysing the main KPIs and the daily pick-ups within the PMS.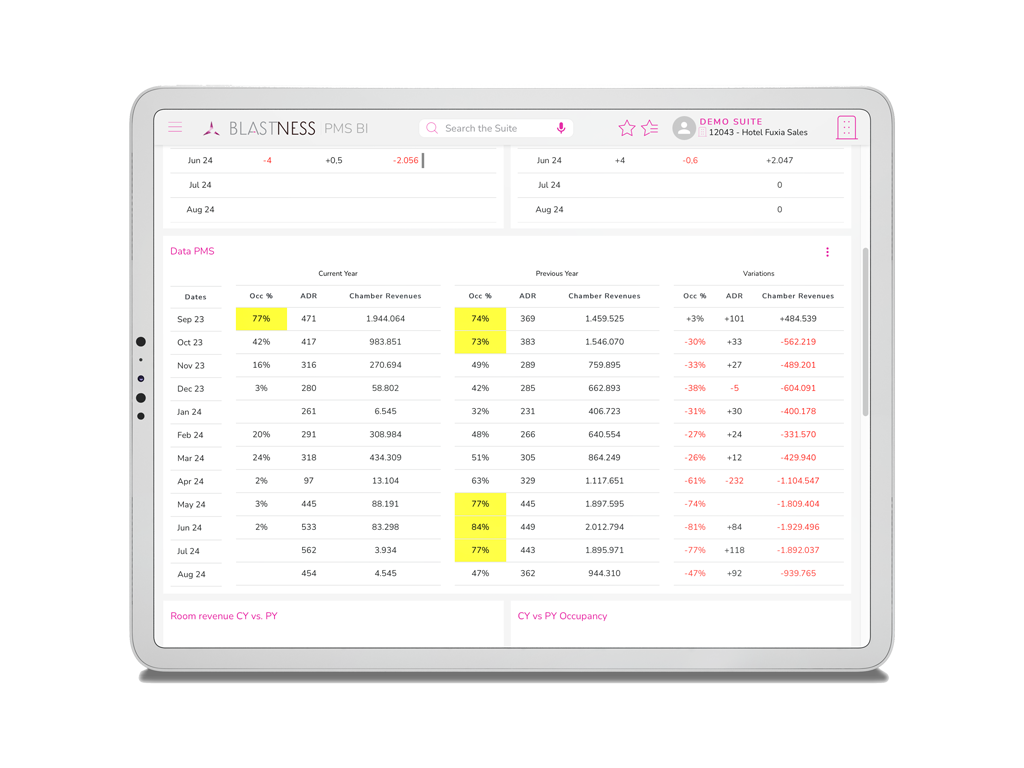 Monthly performance summary
The PMS Revenue History offers you a monthly total performance summary and a comparison with both the budget and the previous year.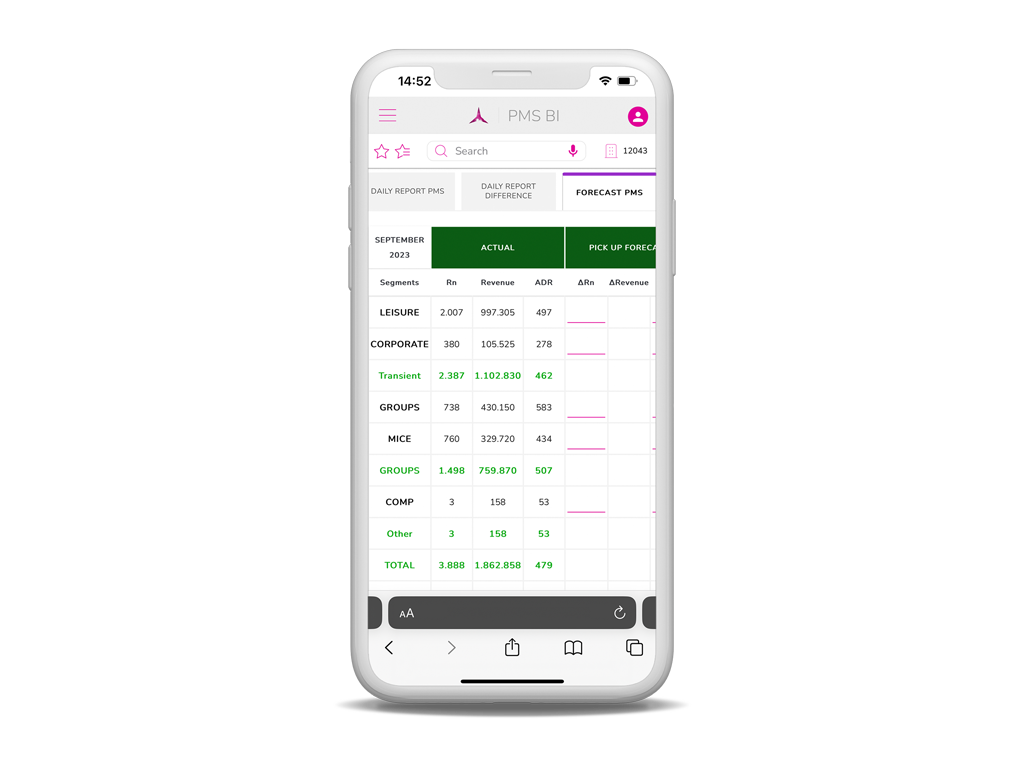 Forecasts and simulations
The PMS Forecast shows a summary of monthly PMS production data divided by market segment, comparable to the same date or final balance, with respect to the previous year or the budget.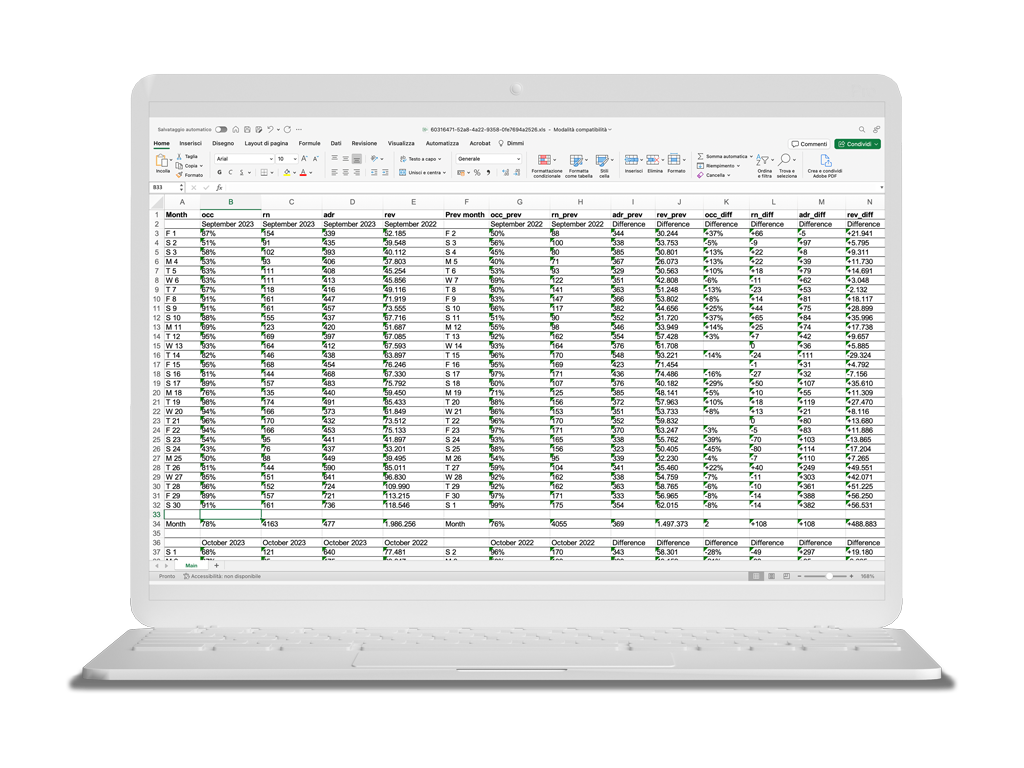 Report in Excel format
Various reports (Daily Report, Snapshot, Forecast, Weekly, Production per Travel Agent, etc.) are sent automatically via email in Excel format and are uploaded to a cloud area in order to consult historical reports.

Compare the on-the-books trend day by day compared to the same date the previous year.